Certified collection – reliable service for abattoirs
Abattoirs depend on reliable partners for the collection of animal by-products from their plants on a daily basis. As a specialist in the recycling of slaughter by-products, SARVAL, as part of the SARIA Group, is able to offer you optimal and individual solutions.
SARVAL is active as a service provider for companies of all sizes: with our wide range of products and individual service, we can optimally meet the needs of the smallest operations as well as large customers with many individual branches. In the whole of Germany and neighbouring countries, we offer comprehensive services for abattoirs and cutting plants, butchers and associated areas of the food industry and food trade. SARVAL always provides you with the right containers, depending on your needs.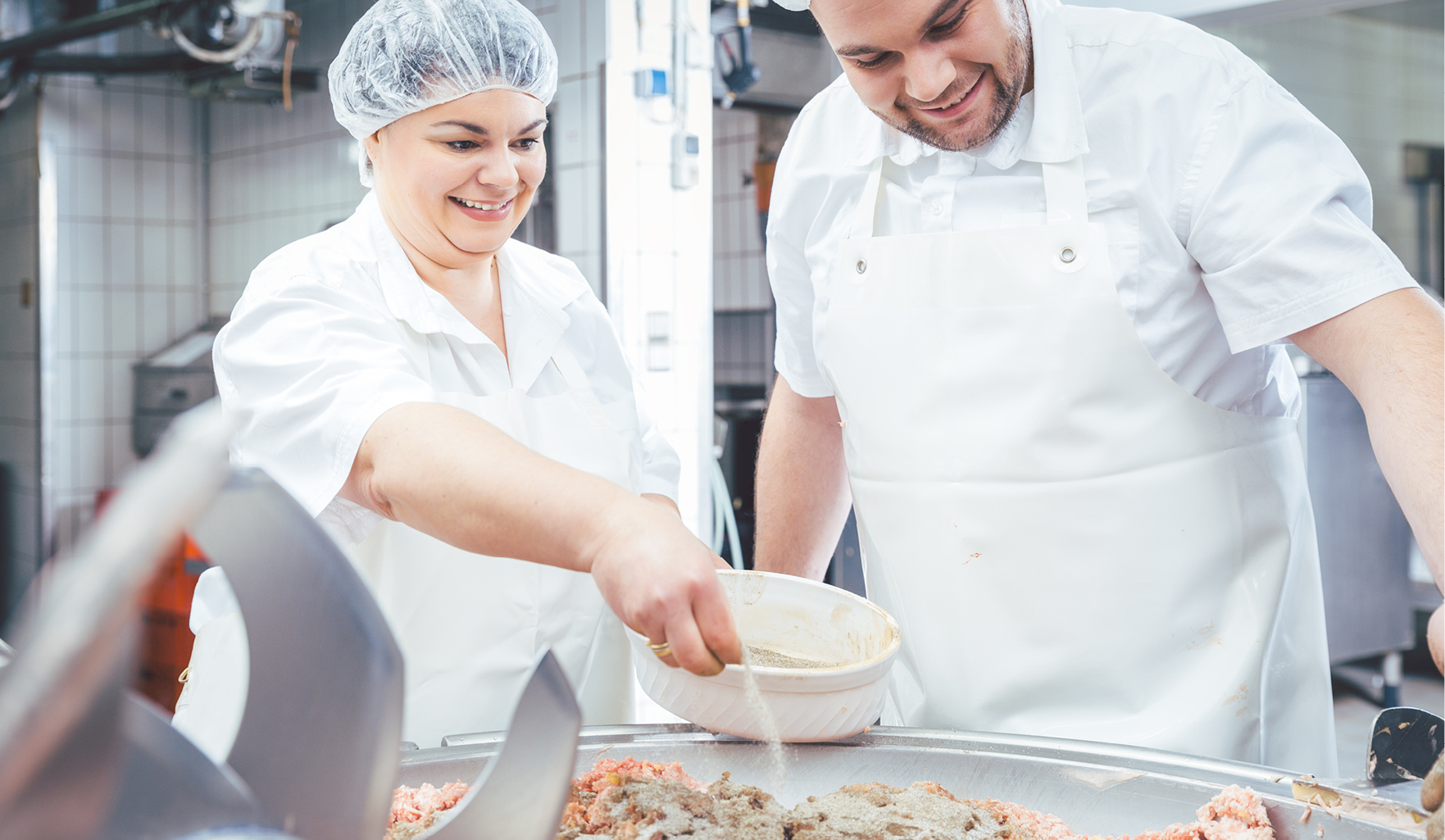 SARVAL is certified in the collection and recycling of animal by-products, so that we can guarantee legally compliant collection and complete traceability of the goods at all times. The material collected in the abattoir and the meat industry is subsequently put to a practical use: in the form of protein flours and fats >, it is used, for example, in the production of animal feed and pet food. SARVAL's service is therefore an important link in the value chain from slaughtering to the end product and, in termins of sustainability, contributes to the almost complete use of available raw materials. In addition to ecological and ethical requirements, the focus is on meeting your individual needs.
A career with SARIA.
We are the best partner for sustainable solutions and set new standards within our industry with tailor-made products and services. We look forward to meeting you!
With more than 10,500 employees and operations in 26 countries around the world, SARIA is a global company and leading specialist in the recycling of animal and plant waste. At the same time, as a family business we value a hands-on mentality and want each employee to grow and develop their abilities. It is this combination that makes us stand out as an employer and characterises life at SARIA.
Thanks to the wide range of activities and continuous growth of our Group, we offer exciting career opportunities and appropriate jobs to suit almost any professional background. As an employee of the SARIA Group, you can help play your part in supporting sustainable use of resources. For more information and current job openings, click here.
You would like to know more about our work?